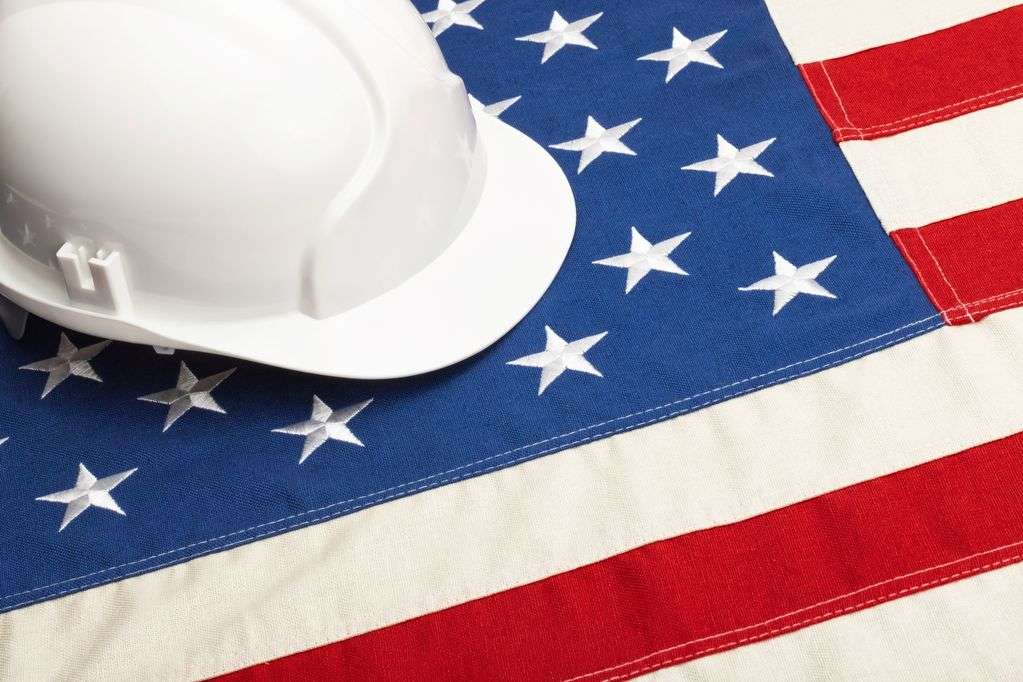 The Premier Tampa Bay Defense Week Event
Bill Blais with SBA Office of the CIO, formerly Deputy Director of US Digital Service with the Executive Office of the President of the United States
Chris Harrington, Director of Small Business Programs, SOCOM
Jerry McGhee, Contracting Officer, SOCOM
Leslie Faircloth, Deputy for Small Business, NAWCTSD
Joyce McDowell, Small Business Specialist, NASA
Robb Back, Customer Service Representative, GSA
Almena Ryans and Larry Ross, OTA Leads, Ground Vehicle Systems Center
Garth Arevalo of Lukos and Lori Larsen of Celestar on Threats and Trends for Small Business GovCon
Collaboration Sessions: OTAs, Selling to Special Operations, SOF Core, Cyber
SPECIAL GUEST: Barbara Stankowski shares her journey from Navy Captain to GovCon Entrepreneur to EXIT on Thursday as final keynote on Thursday.
Advanced Sessions:
Learning Your Way Around OTAs
Advanced Teaming Strategies to Accelerate Small Busines Government Revenue
Leveraging SBA's All Small Mentor-Protege Program (ASMPP) to Grow Your Business
Powering Your Pipeline Using Business Intelligence
How to Market Your Small Business Certifications – It's Not What You Think!
Forecasts and Opportunities with Agency Partners followed by Matchmaking
Business Development Game Changers
Hitting Your Rate Target!
Demystifying the Bid and Size Protest Processes
Creating a Cyber Community of Practice
LEVERAGING TEAMING AND BUSINESS INTELLIGENCE TO GROW YOUR GOVCON REVENUE FASTER!
Your 2019 Focus is on Revenue Growth, because without that… nothing else matters.
You've got to find faster ways to meet, match and grow your company.
As a small business beyond the startup stage, this event is for small businesses in federal contracting focused on growth who are ready to get to the next level NOW, not 2 years from now. You're not a startup anymore – and you want to talk to peers and subject matter experts about trends and strategies for GovCon Growth.
STAGE 2: TRACTION – you've got subcontracts and steady revenue, $1M to $5M in Revenue from relationships you've built up. You're focused on expanding the work you have with your current customers by providing solutions beyond your original scope of work. You're making strategic investments to create processes and systems so you can scale faster. You're profitable and building up cash flow so you can move to the next level.
STAGE 3: GROWTH – you're getting on longer term contracts now, and with your pipeline you can see you'll get to $10M. You're setting up a GSA schedule and going after more GWACs. You've developed several unique capabilities and you know it's time to reach out to new agencies and getting ready to prime.
STAGE 4: ACCELERATION – you've gotten prime contracts and are tracking your past performance to get on more teams. You're finding more ways to expand the business, while still managing your size standard. You're making choices now about whether you want to stay within your size standard or leap past it.
Hard-hitting Advanced Topics for Small Businesses in Federal Contracting plus group Breakouts, Matchmaking, and Solution Sessions to blast past the challenges that are keeping you from growing at full speed.
You're invited to collaborate in this unique business experience, and invite your teammates, your subcontractors and your prime contractor colleagues, to map out teaming strategies so you accomplish in six months what others will take two years to do! Get them to hang out with you for the weekend on the boat, biking or just relaxing too.
Dates: Wednesday and Thursday March 27-28, with pre-event mixer on Tuesday night and post-event Tour of SOFWerx and The Bad Monkey
Matchmaking and Solution Sessions with SOCOM, PEO-STRI, NAWCTSD, NASA-KSC, MacDill AFB, SOFWerx, NSXTL, TRex, Solvability, SOFTA, Freedom Information Systems, VISTRA Communications, Winquest Cyber, The Undercroft, Bass Berry Sims, Cordia Partners, TeamingPro and many more.
Questions- e-mail support@solvability.com!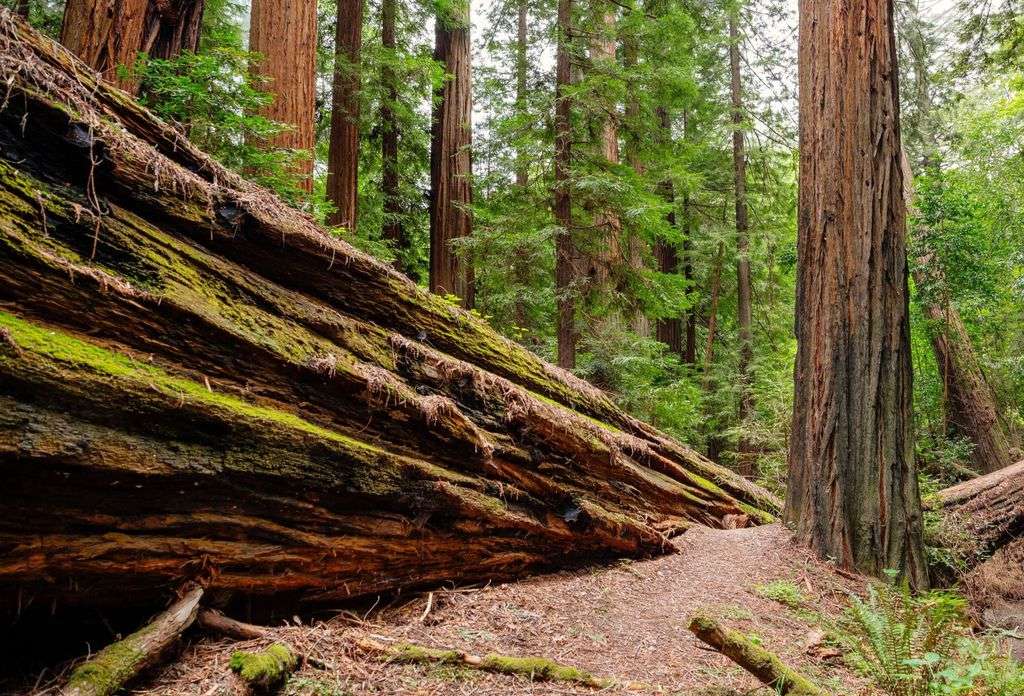 "If a tree falls in the forest and no one is around does it still make a sound?"
"If you build a website and no one can find it does it still exist?"
Or are you on the road to Nowhere!
Or maybe, as a business owner you feel like the business development team is the tree and no one notices that they exist! Enough picking on the functional areas but someone needs to be able to answer these questions.
If your website isn't visible it is hard to validate return on investment, purpose, or the marketing department. Just kidding about the marketing department but it does make one ponder their existence if your website has no visitors and can't be found when someone is looking for the products or solutions your company provides.
How many people visit our website weekly?
Are the visitors prospects or random visitors?
What pages did they visit and how long did they stay on our site?
Can we track who visited the site and capture their names or email addresses?
What keywords or phrases did they use to find our website?
What country, state, or city did they come from?
What type of device did they use to view our site? Desktop, tablet, or phone?
What channel did they use? Direct, social media, directory, search?
What time of day did they visit?
Were they male or female?
What was their average age?
Did they fill out any of our forms?
Did they click on any of our products?
Did they order anything?
Did they come back for a second look?
Enough is enough but unlike traditional marketing it is fairly easy to track prospects and
customers online and determine the effectiveness of your online activities.
How much does it cost
to collect
visitor information?
It is Free!
​
How does a business owner collect this information?
Connect to the most comprehensive information database for your website!
As a business owner you should know about this simple solution but if your business expertise is not technology you may not of heard of it or realize the potential for your business. It is hard to believe but some marketing executives haven't heard of it.
When I originally started to focus my business on (SEO), search engine optimization, I called a friend of mine that owns a sizable marketing firm. The firm has been handed down from the owner's father and was built on traditional marketing solutions. Magazines, newspapers, television, billboards, and other print media. They were listing website creation and SEO on their website also. Being interested in what they were doing with SEO I asked him. The reply was; "we just design the website, there is no need for SEO if we do that correctly." I asked what about Google Analytics and Local Listings? Both critical to get visitors and understand traffic. Rather than answer he told me that, "no-one is going to believe me at my age that I know anything about technology". Since he is as old as I am it seemed that he was using that for an excuse of why he didn't know about technology.
My Point. Don't necessarily believe your marketing firm or marketing executives know anything about the fast moving technology that business owners can leverage to increase sales and save money over traditional marketing and business development. Worse case make their marketing and business development efforts more effective.
The website visitor data solution:

There are many but many are built on the foundation of Google Analytics. Since more than 90 % of online searches originate with Google it makes sense that Google has data on those searches on their servers. Even more amazing is that Google will provide you with that data for free. Actually, nothing is free, but if you play along with them and put a tracking code on your website they will collect the data for you. And of course for them.
How do you get the Google Analytics tracking code on your website?
Ask your webmaster, service provider, marketing department or who ever has responsibility for maintaining your website to do it!
If you are a typical business owner you are concern with what this is going to cost to set this up. Normally set-up can be done in less than 30 minutes by your technical person. Here is what they have to do.
Establish a Gmail address for your company if you don't have one. Don't worry it doesn't have to be @gmail.com. Google will let you set up a company address like mine john@wescat.us or infor@yourcompany.com as a gmail address. They just insist on one for signing up for Google Analytics account which is the first step.
Steps to set-up Google analytics on your website :
Set up Google Analytics account with gmail address.

Google assigns a UA number to be placed on website.

Use one of 4 ways listed on Google analytics site to do this.

Verify the Google analytics account is connected.

(Learn or have someone learn how to use GA for reporting!)

Connect to Google Ads or AdSense if using them.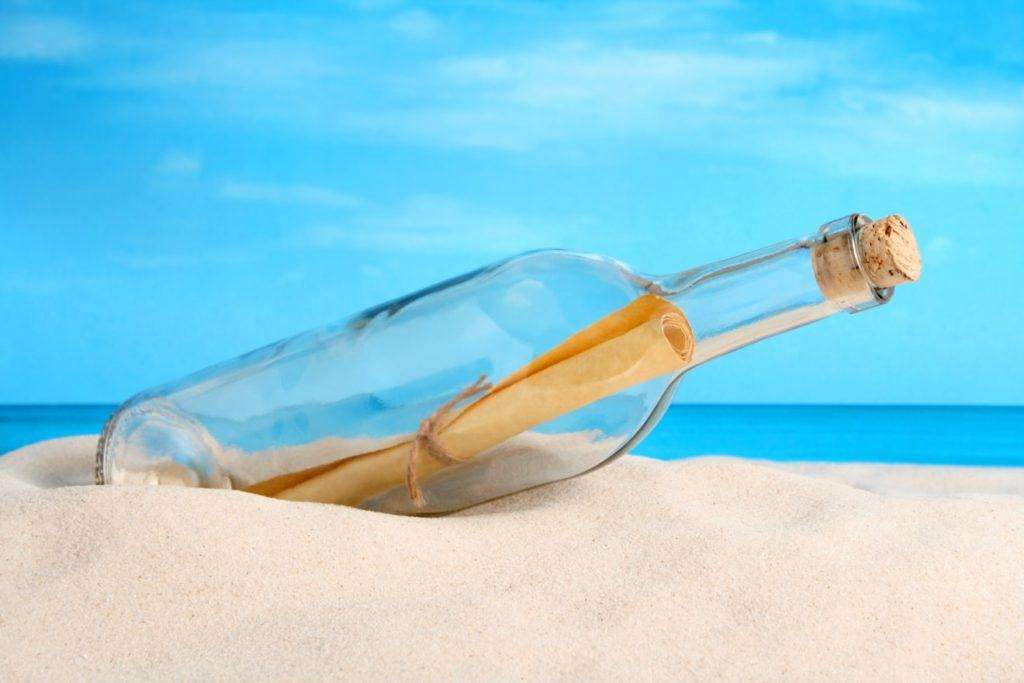 Is your value proposition interesting?
When a visitor visits a page on your company's website what is your message? What is the message you want the visitor to understand in the first few seconds of their visit? Seconds is all the time you have. It isn't just the impatience we have adapted to in the digital world. Marketers for decades have realized they have only seconds to get a prospect's attention. Is it is a billboard along a busy street, a TV advertisement, endcap in a grocery store or any other display of a company's product or service.? The casual passerby or visitor decides what information is important in milliseconds. This nuance of human behavior has been studied from every possible angle to determine the best possible way to break through the millions of input stimuli each of us experience during a typical day. Cognitive decision-making advocates will explain that the decision to engage the message is something intuitively completed before our conscious mind even begins to evaluate the input of stimulus. It is part of our basic survival mechanism.
Fancy words aren't found during a Google Search.
Many of our organizations decide that more complexity of our message differentiates us from competitors. If we use big words we must be smarter and know more about the subject. Even better if we use all of the industry technical jargon to explain our products and services. Recently I was assisting an international organization that was focused on recruiting ex-pat executives. An ex-pat executive is someone that has worked overseas in a foreign country in a senior leadership role. The organization felt this was a valuable asset and nucleus for a group of like-minded people. Absolutely correct but with one major issue. In crafting their message for the organization's website they focused on the keyword ex-pat. A quick search on Google, Google Trends, Moz, or other keyword tools found there were no searches involving the keyword ex-pat.
Feel Good Terms Sound Good in Marketing but Don't Produce Results.
"We are baffled when people aren't the primary focus of any transformation". "Were Boutique. Cookie cutter solutions don't make the cut with us.." Very noble statements for the headlines of the firm's home page. This is a well established and recognized firm in the government contracting space. http://www.dai-solutions.com/ The website is very well done in appearance. Easy to navigate. Good content and explanations of services. They are emphasizing what they feel differentiates them from competitors.
The challenge is no one is searching for differentiating characteristics of your products or services. At least not at the beginning of their search. No one searches for people being the primary focus of transformation or non-cookie cutter solutions. The organization is a management consulting firm focused on government contracts. Their home page title tag contains the name of their company and the management consulting services. Since the name of the firm is in the URL they don't need to emphasize it in their title tags. Someone searching for the name will find the website. More important is what they do. Why not use government contract management consulting firm?
Why use these terms? It is what describes the firm. Someone searching for a government contract management consulting firm will not be searching for a company that is baffled when people aren't included in the transformation. Look what results I get when I search those terms: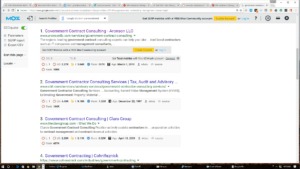 Even though this firm doesn't utilize any basic SEO technics it came out in the number one spot when searching for these more likely terms.
A search for The terms focused on the original firm's website shows they came out on in the top ranking but who would think to search for the terms?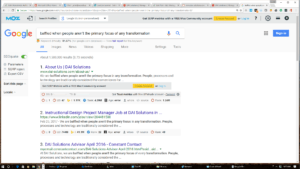 Tech Speak is bad for you Marketing Message Except for other Techs.
Technical jargon is worse. "We create data transformations in the cloud." I made this one up but you get the idea. I recently attended a huge technical conference on healthcare technologies. Walking through the aisles of the show I found it difficult to determine what services many of the exhibitors actually offered. Even when I stopped and asked the person in the booth often all I got was more jargon. I got the feeling I wasn't worthy of their attention if I didn't understand the buzzwords being used! Unless I am looking for a definition of a technical buzzword I probably won't start my search for one.
Let's dumb this down a little. I'm looking for a more secure way to connect all my current internet devices in my home because I've seen stories about my provider's wifi might not be that secure. I don't start my search with IoT, internet of things security. I probably start my search for the phrase more secure home internet.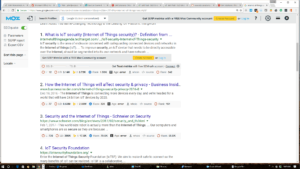 And searching for secure home internet: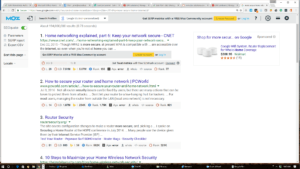 If I were a company selling secure wifi routers I much rather show up in this second search. Chances are the visitor will be someone looking to purchase a secure router.
Back to the healthcare technology show.
I'm hesitant to provide bad examples of messaging from the conference although there were many. Just think about it the next conference you attend and see what messaging explains what the company does in a few milliseconds without explanation. Here is an example of simple messaging where I assisted. This firm offers a multitude of services in multiple industries but this was a healthcare conference. There was only one primary message that would resonate with attendees interested in this firm's services.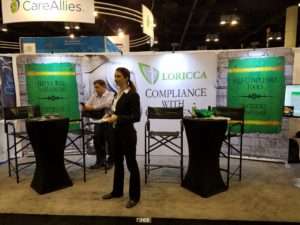 For those not in the healthcare space HIPAA compliance is a big deal and only by the use of the two primary keywords, HIPAA and Compliance was the firm going to get any prospects attention. Cybersecurity or IT compliance services wouldn't have the same impact. In this case, there is no doubt what the primary service is for Healthcare visitors: HIPAA Security Risk Assessments. The same is true for their website. www.loricca.com.
How do you want to be searched? What is realistic?
The examples were just to get you thinking about what your firms' message should be. What is it you do? Not in your industry terms or technical jargon. What terms would your most likely prospect use when searching for services or products of your firm. The last example is an executive recruiter. At least that is what I called him. In order to differentiate himself from the herd. In his defense, he is different but not in terms of search terms. You have to get the potential customer to your store before you can impress them with how you are different. There aren't a lot of searches for an executive recruiter that isn't really an executive recruiter or sometimes consultant. The search is for an executive recruiter. Get found first, Get the visitor to your store. Get them engaged in wanting to know more. Then and only then attempt to dazzle them with how you are different.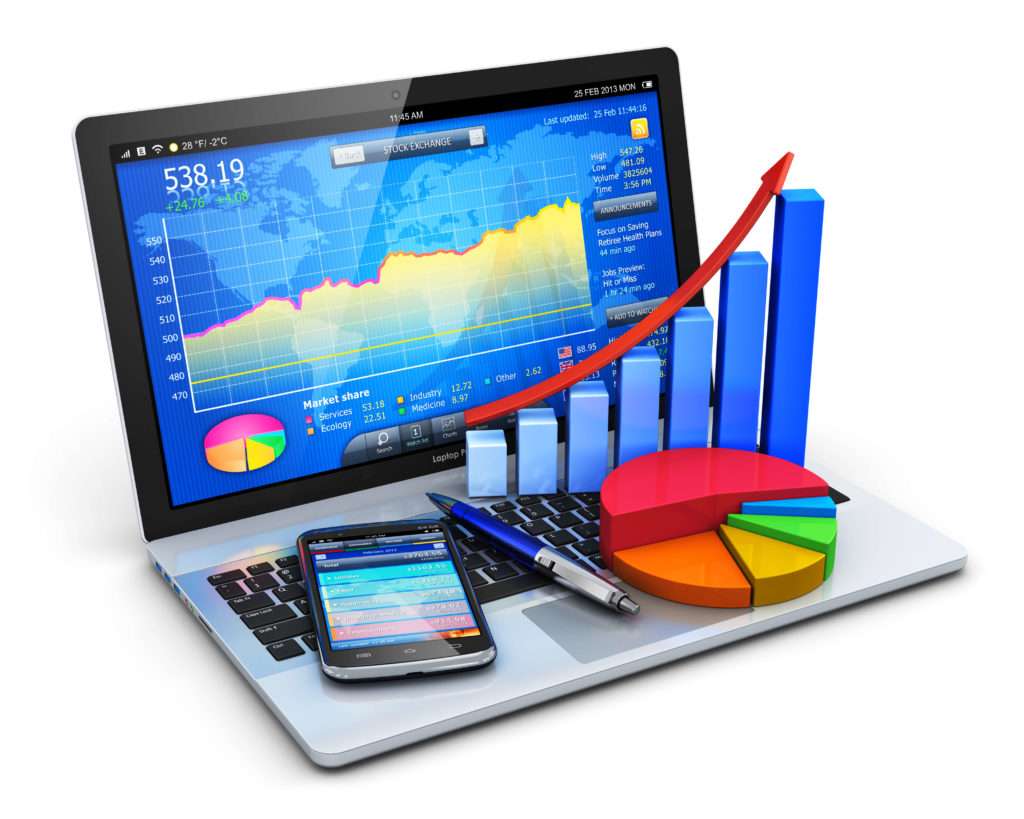 Estimate the value of your website visitors.
Business owners are very conscious of the (ROI) on investments made in equipment, people, software, and services. If not, they likely will not be in business long. Every investment should return a value greater than the investment over time. Website visitor ROI can be a very important metric for your business.
Investment in a company's website and resources required to drive visitors to the website is no different than any other business investment. Forget about intrinsic value and other platitudes describing why a business should have a website. "Build it and they will come" doesn't apply here. The only reason to have a website and spend marketing dollars to get people to view the website is for an ROI, return on investment, for the dollars spent.
The actual number of monthly visitors.
You can get this from several sources but your marketing people should know. If not have them register your website with Google Analytics.
Conversion of visitors to leads.
This can vary widely based on the content on your website, the offers on the page, the attractiveness of the pages, etc. Studies have shown that this number exceeds conversion numbers for traditional advertising which is .05- 1.7% by as much as ten times. I'll discuss the reason for this difference later. If you don't know your conversion rate, try using 5%.
Multiplying the visitors by the conversion rate is the estimated monthly leads.
The conversion rate of leads.
Yourself or your sales staff will have a good handle on this number. Depending on the effectiveness of the sales pitch or value proposition this could vary from 5% to 70%. Since the web lead at this point is usually qualified and in the need for the service, the number may be higher than the normal sales process. If you don't know start with 25%. This assumes someone has some skill in sales and closing. You can improve your website visitor ROI with a better conversion of leads generated by visits.
The value of each sale or client.
Website visitor ROI is dependent on how much revenue your business typically receives from each new client. All business owners should know this number. For a barber, it might be $15 a haircut. Painter, $1,500 a house. Roofer, $12,000 per house. IT services or equipment, $20,000. Use a one-time service or product here but you could use lifetime customer values also.
The total is the estimated value of the monthly visitors to your website. The change in value based on the increasing visitors will give you an incremental value of additional visitors. Subtract the cost of increasing the number of visitors and you should have a positive number.
Use this for the true ratio of cost/value or just increase in revenue due to investment
The number will provide you will some guidance on the value of your website traffic.
A business with good tracking mechanisms can compare costs for the variety of methodologies for attracting visitors with improvements in conversions and or revenues. It is my opinion that efforts to improve organic search results through SEO, search engine optimization, will provide a better ROI than many of the more traditional marketing methods. The primary reason for this is in search a potential customer is looking for information with the intent to purchase sometime soon. In traditional push marketing, you are out searching and attempting to convince a potential customer to purchase.
Website Visitor ROI is Only part of the equation.
Getting people to the website is only part of the equation. Traditional marketing still applies to how the information is presented to the visitor. Are the pages welcoming? Do they clearly convey your value proposition? For both, the visitor and Google do the content and value demonstrate your authority on the subject? Is there a call to action?
Copyright 2017 Wescat, Inc.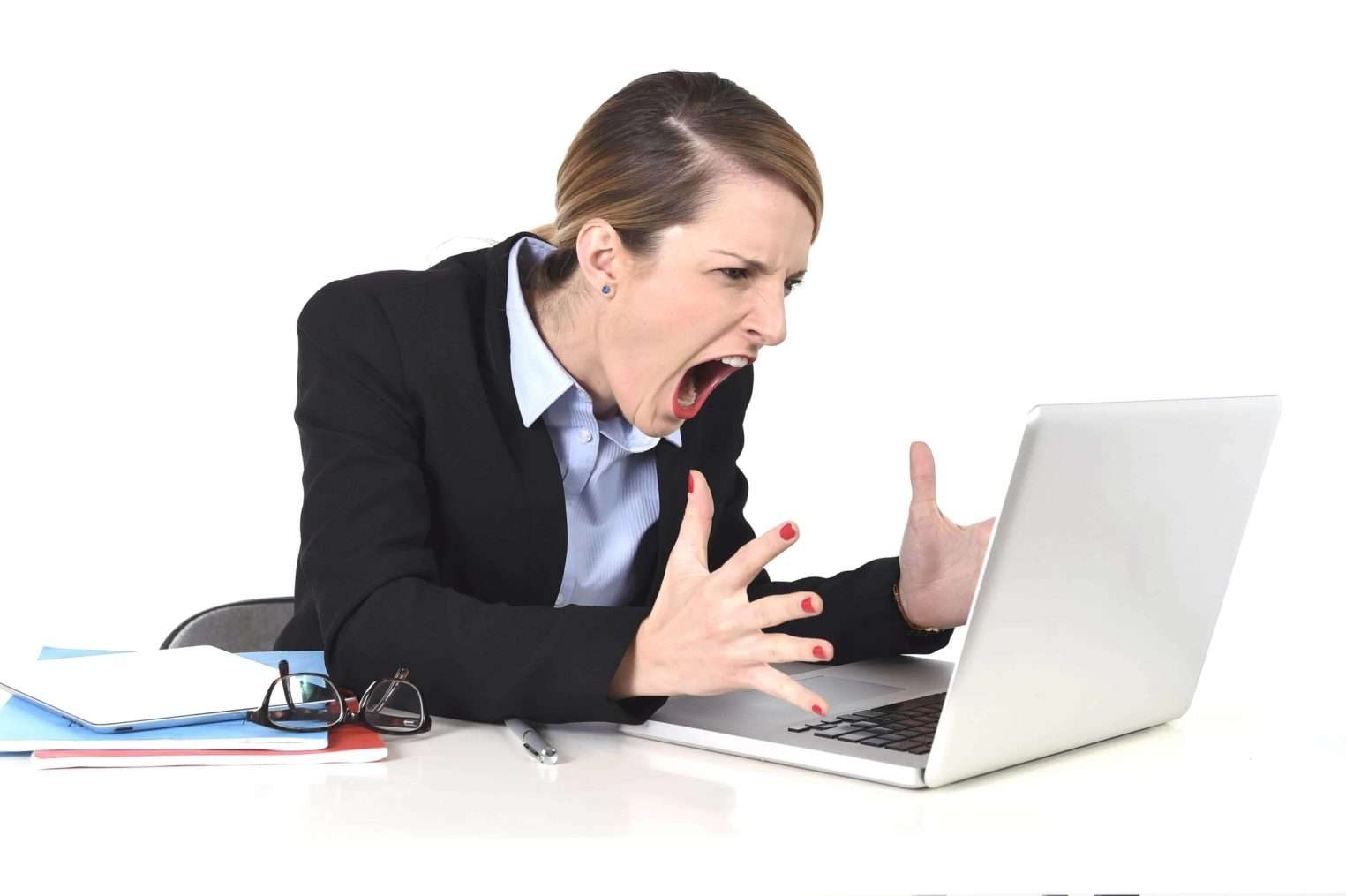 Analyze & Fix Website Technical Errors.
Technical errors will impact search.  If the web crawlers detect technical errors they won't effectively crawl or index your web pages.  Web pages that aren't indexed will not appear in search results.  Search engine optimization should begin with cleaning up technical errors.
Some errors aren't as serious as others.  If the web crawler finds a broken link it may not continue to crawl the site.  At least it won't follow the broken link and index pages affected.  Have you ever seen the dreaded 404 Error page?  That is the broken link.  The page that was originally associated with that link cannot be found.  A visitor will move on to another webpage when confronted with a 404 Error "page not found".

There are a variety of reasons for this to happen.  Most are easy for a webmaster or your marketing folks to correct.  In order to correct the errors, they need to know about them.  There are numerous free tools available that will crawl your website checking for errors. You can do it by placing the URL of the website you want to crawl in the free technical app on the right side of this page for one.  It will return to use an overview of the technical errors on the website entered.
You can also use "screaming frog", "squirrely", Moz or other online tools.  Really want to ensure what Google sees when they crawl your website?  Ask your marketing department or webmaster to see reports from Google Search Console.  If you see a questioned look on their faces when asked the question it may be time to get some outside help!
Receive a free audit of your website to find technical errors.
A partial list of the 80 attributes the audit will check on your website:
Broken external links
4XX errors
5XX errors
Temporary redirects
Too many on-page links
Domain configured incorrectly
Broken internal links
Missing or incorrect sitemap
Images
The technical errors audit will also detect any images missing attributes.  Translate?  Google and other web crawlers do not read images.  They read the description of the image or alt image description.  Without this description, the crawler doesn't recognize the image or its importance to the content.  High-quality images are important for the viewer but the images need to be optimized that they don't affect loading speeds.  When an image loads slowly the visitor will often become impatient and move on.
Page Speed
The speed an image loads often affects the page speed.  Especially on a mobile device, a visitor will only wait 3-4 seconds or less to view a web page.  Images are the biggest offender of speed issues but there could be other technical issues affecting speed.  Google provides a simple test for the speed of your website.   The results will illustrate that it is complicated but your webmaster should be able to sort out the issues for you.
Security Issues
Before Google decided to make https:// a priority only companies offering purchases on their website needed to be concerned.  This year Google has made it a priority and some browser like Explorer will return a warning page if https:// security isn't implemented correctly.  The warning page ensures that the potential visitor and prospect will not visit your website.  The audit will detect proper implementation of https:// on your website and identify issues associated with the SSL certificate required.  See Symantec's definition of SSL.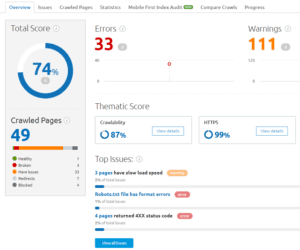 Titles & Descriptions
The audit will detect missing, duplicate page & heading titles, and meta descriptions.  Why is this important?  Before Google's or other web crawlers indexes a page from your website, it reads the page title.  No page title or missing or duplicate the crawlers loose interest and move on to another website.  If your page isn't indexed it won't be stored on Google's servers where Google actually searches when someone types in a request on their search bar.  Google doesn't search the entire web each time someone enters a search term.  Their bots have already searched the web and indexed the information.  That is why when you look at results you might see 750,000 results in .59 seconds!
Have a page title that describes what information is contained on the page?  Great.  Next, the crawler looks at heading titles.  What is the content about and what paragraphs are important for the subject being searched?  No headings titles, most likely the bots will not bother to index the content on the page.
Meta Descriptions.  If not defined by you Google will take the first 155 characters or your first paragraph and use that as a meta description.  Why is that important?  The meta description is that information that shows up on the page of search results.  It is what the searcher reads to determine if your content appears interesting enough to click on the description.  Without a good designed/copywritten meta description having your website/page appear on the first page of search results may be of no value.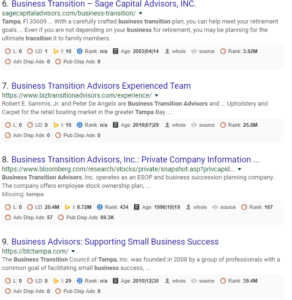 Note number 7 on the list has information about upholstery and carpet.  Probably not the intent of the website.
The bottom line on website technical errors
Technical errors need to be fixed and audited periodically.  Any changes to the website or content can produce errors.  Having a plan to run periodic audits and repair error will help keep your website healthy and encourage visitors to hang around when they visit.
For more information on analyzing your website and repairing technical errors contact us.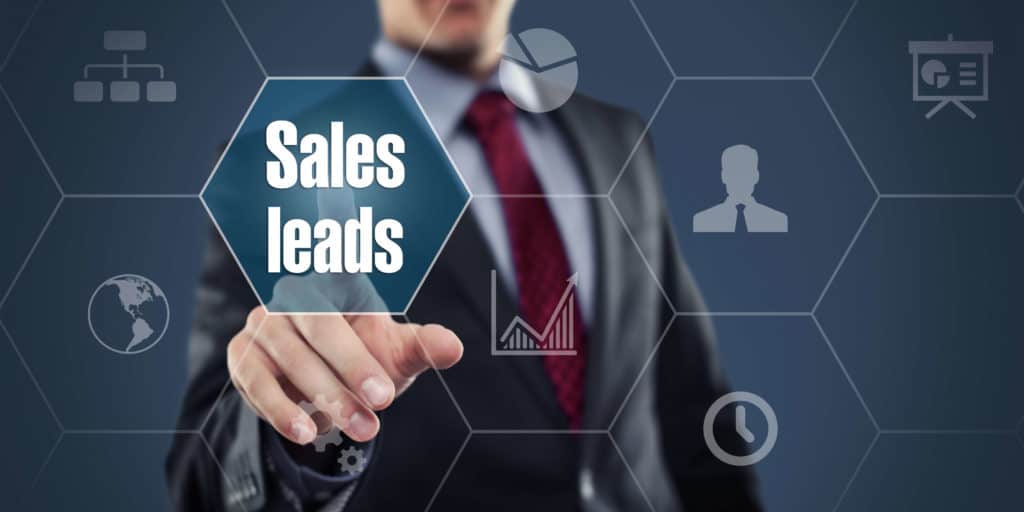 Why do you Need a Website for Sales Leads?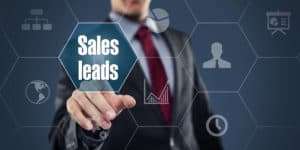 Everyone you know has a website, so you figured you needed one!
Having a website to generate sales leads can be a cost-effective tool for your business.
Can you answer these questions about your business' website?
Who is your ideal prospect?
How many prospects visit your website?
How many customers do you get from your website?
Do you know which locations your visitors search for your business?
What time of day do they visit?
What day of the week?
How often do they come back?
Do you capture their name, phone or email address?
Do they use mobile or desktop devices when searching for your business?
What type of information do they read on your website?
How long do they stay on your website?
Who are your online competitors for prospects?
I'm not writing about the e-commerce sites that need to have a website to illustrate their products and take orders online.  This article is about consultants, lawyers, accountants, marketing, and other service firms that don't sell services online but need leads from their online investment.
Responses of Service-Based Business Owners about Generating Sales Leads
Many business owners cannot answer any of the questions about their websites or if it generates sales leads.  Some business owners seem to feel that the website is a lost leader or cost center.  Most business owners haven't taken the time or insisted that others take the time to develop an online business strategy.
Where do you get your current sales leads?
Conferences/Trade Shows
Referrals
Repeat Customers.
Cold calling.
Email campaigns.
Most owners tell me Trade Shows and referrals bring in most of their sales leads.  Referrals are the best leads since an element of trust already exists from someone your prospects already knows and trusts.  Trade Shows can be a good source of leads but are expensive.  Often the cost of leads can exceed a small business owner's budget.
Why don't you use the business website to generate leads?
The wrong people visit the website
Tried email campaigns, didn't work.
Online advertising is too expensive.
My competition has a larger budget and more resources.
I like to meet prospects face-to-face.
Too expensive to have someone create new articles, blogs, newsletters or tweet.
We get visitors but they don't stay long on the website.
Visitors don't fill out contact forms or call us.
How does a Business Owner get Sales Leads from a Website?
It takes hard work.  Building and they will come doesn't work.  Sure, it is nice to have a pretty brochure you can point potential clients to online but
"pretty" doesn't produce sales leads.  Nor will "pretty" turn those leads into sales.
What is the persona of your ideal customer?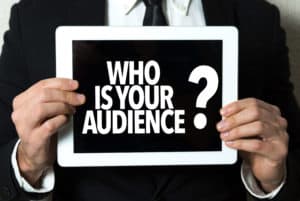 This isn't a trick questions.  Few business owners can describe their ideal customer.
"Someone with money that is willing to spend it".
This isn't exactly the answer I had in mind but definitely could be one of the characteristics of an ideal customer.  Here are some of the characteristics of a customer persona that can help you craft a strategy for reaching your prospects.
HubSpot does a good job of defining a customer persona.
"A buyer persona is a semi-fictional representation of your ideal customer based on market research and real data about your existing customers.
When creating your buyer persona(s), consider including customer demographics, behavior patterns, motivations, and goals. The more detailed you are, the better.
Buyer personas provide tremendous structure and insight for your company. A detailed buyer persona will help you determine where to focus your time, guide product development, and allow for alignment across the organization. As a result, you will be able to attract the most valuable visitors, leads, and customers to your business."
How will these prospects find you?
Knowing your ideal prospect will help you develop a strategy that enables them to find your company online.  Without going into a long explanation of marketing and sales funnel my focus is on the last few steps of the funnel.  A prospect has a need for your services and has started a search to understand more about those services, who provides them, and how much they cost.  The prospect is close to purchasing because they have an immediate need or otherwise decided to pursue obtaining the services.
Informational query/How to Questions.
How can I grow my business?
What paperwork is required to start my business?
What kind of insurance do I need for this business?
How can I beat this DUI ticket?
What will a replacement hot water heater cost me?
How can I be compliant with HIPAA regulations?
Reviews on best sports cars.
Based on the services your business provides and the persona of your ideal prospect how would they search to find your services?  What words would they use for this type of search?  They won't use unique qualifiers that many businesses like to use to differentiate themselves as being different from other similar businesses.  See "is your message clear and compelling" post.  Often if a prospect finds your business in this stage they will consider you an expert on the services and return for their next two stages of search or jump to the transaction stage based on your clear and compelling message.
In this stage content is king.  the information on your website needs to be useful and authoritative based on Google's rules and what is provided by your competitors.  Google strives to provide search results that are useful to the searcher, your prospect.  A webpage full of gimmicks and pop-ups to entice a visitor to take action doesn't sit well with Google when ranking your information.  It is important to understand how to write and present your content so Google favors the information in a search.  in many cases just the basics so that Google or other search engines can find your information helps.
Navigational/Where can I Find Questions.
Who repairs Trane air conditioners? (trust me they need a lot of repairs)
Who is the best criminal attorney?
Where can I find a good pizza?
Where is the closest BMW dealer?
Who provides HIPAA compliance certification?
Who provides life insurance?
This is a business second chance to be found at an opportune time in the search.  The searcher is fine-tuning their quest for suppliers.  What are their choices for purchasing these services?  For local services providers, your business needs to be found at this stage.  Often the closest business, the best reviews, or visual presentation of the business can win over the prospects.  For both this stage and the final transaction stage local search engine optimization is very important.  Google will provide results according to their local search algorithms.  If your business doesn't appear in this search it is the same as no one seeing the sign in front of your business when they drive by in a car.
Transactional/Purchase Decision
What is the address of pizza nearby?
What is the phone number of criminal attorney nearby?
What store carries Nike running shoe?
Who carries the terribly expensive run-flat tire for my BMW?
Similar to the second stage of search and often overlapping your business must show up on the first page of the search to be considered.  This often means a listing in Google My Business, Yelp, Bing Business, or a multitude of other online listings.  Think about the results you see when searching.  Was a map displayed with the business location?  Are there reviews of the business?  Photos of the business?
Recently please with a new convertible top a local upholstery shop put on my aging convertible I posted a picture of the new top on Google My Business with a positive review.  Within 3 months that picture was viewed 3,000 times.  Photos are important as are reviews!
Local "certifications" or listings are also important.  Your business needs to be listed consistently across multiple directory sites.  Most of us don't even see "yellow pages" anymore but in ancient times if your business wasn't in the yellow page book your business was never found.  Online directories are as important.  Many carry what Google refers to as authority in that they have valid listings and many visitors.  Your business needs to be listed in at least 29, yes 29 or more of these to get top placement in a local search.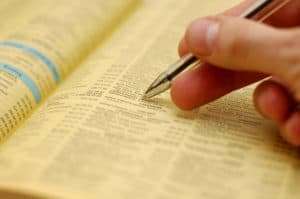 The rest of the story will be in posts over the next couple of weeks.  Stay tuned.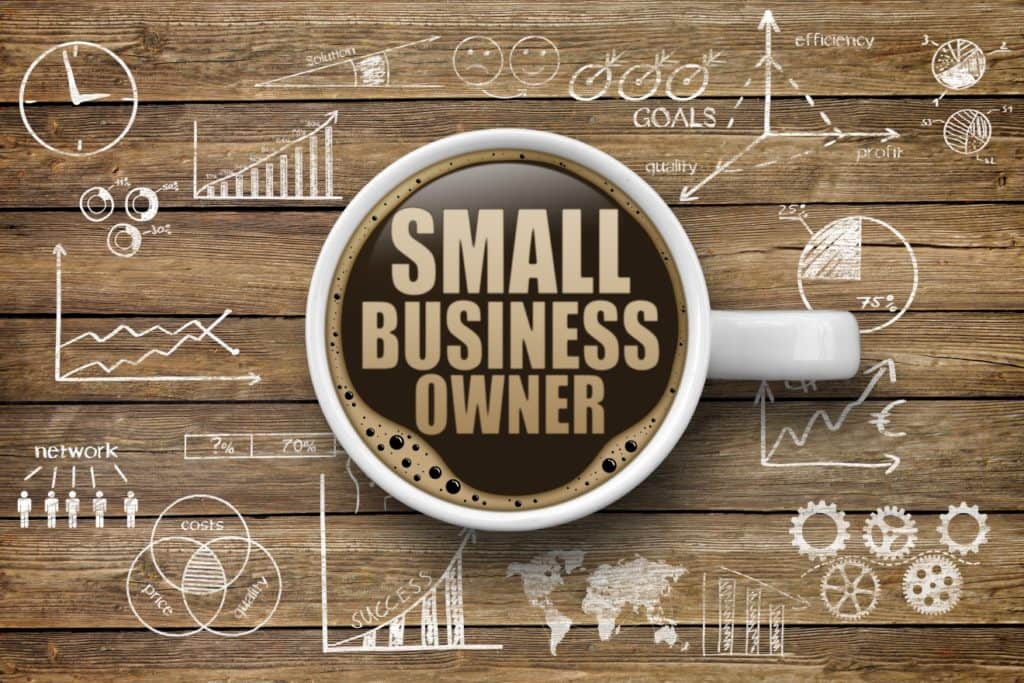 Business Owners & Entrepreneurs Need This Info
Are you an online marketing expert? Chances are you aren't and don't have the time to become one.   I've never met a business owner that isn't an expert at their own business.  You conceived it and built it with your ideas and hard work.  Most of you are not "jacks of all trades" when it comes to growing and running a business.  At some point in your growth, you have to start delegating and leveraging other employees or trusted advisors.  Who to leverage and who to trust decisions will make or break your business?
Hiring Employees & other Professionals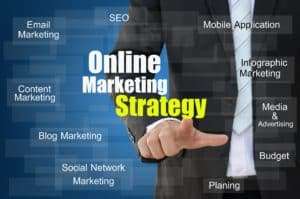 As a business owner, you must hire or contract accountants, financial advisors, insurance agents, lawyers, human resources, payroll, benefits, transportation, operations, purchasing, sales, and marketing.  I probably missed a few but you get the idea.  Marketing professionals may be the toughest to quantify and hire.
Most business owners I've worked with struggle with hiring the right employees or outside advisors.  You really don't have the time or expertise to do it well.  Often it is spur of the moment gut decision in an attempt to solve an immediate problem that has gotten out of hand.  Ensure you plan your marketing hire.  Do you need an SEO, social media, or email marketing expert?
The Mystery of Marketing
According to a 2014 CMO survey published by the American Marketing Association and Duke University, companies with: less than $25 million in revenue spent an average of 11% on marketing. $25-$99 million in revenue spent an average of 9% on marketing.
The Big Spenders  According to Statista marketers will spend $207 Billion Dollars in the US during 2017.
What is the return on investment for all this marketing spend?  Much of it is very hard to quantify.  Especially marketing dollars spent on branding.  The most visible example of a big spend on branding might be the super bowl.  A few of the advertisements have a call to action but most like Anheuser-Busch are pure branding.
According to the American Marketing Association, the average spends for 2017 Super Bowl 30 second commercial was between $2.5 and $2.8 million dollars.
Of course, there is more to it than just the 30-second ad.  These ads are leveraged in a multitude of ways for branding and to get the consumer to take action.  More difficult is finding a direct correlation between the spend and the return on investment.
Who Should You Believe?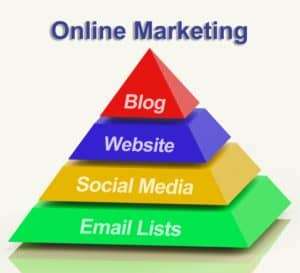 It is complicated but as a business owner, you need to insist on defining metrics up front before beginning any marketing efforts.  The goal of marketing for you as a small business owner should be to generate leads for your products and services.  Marketing is not sales.  Conversion of prospects to purchase your products and services is the sales process.  Marketing makes them aware of your products and services and sets them up for conversion.
So what would be good metrics for a small business owner?  For most of us, the best metric would be phone calls to your business.  Have calls increased?  Make sure the employees answering the phone ask where they got your number!!!!
I remember doing some marketing in the 90s for a world-renowned youth tennis instructor.  Pre-internet he agreed on placing an animated ad on a billboard on one of the main arteries in town.  There were very few of these types of billboards in existence at the time.  This main artery was one international tourist visiting Florida took to reach the beach.  
The tennis pro's reaction was he no longer needed the ad because his phone was ringing off the hook from international parents seeking more information.   When I asked him why he thought that the calls increased he didn't know. I hadn't insisted that the employees answering the phone asked the same question.  After I connected the dots for him he left the advertisement up until he could take no more new students.
You may not get these results for a billboard or other ad but be sure that you are able to track results prior to placing an ad.
Online marketing results are trackable.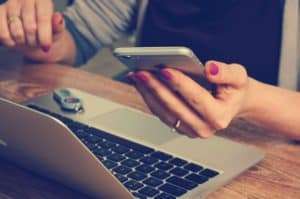 To me and to you as a business owner, the best part of online marketing is the traceability.  FREE tools are available to track every action and reaction of online marketing.  Before you contract or agree to any marketing project ensure these tools are in place on your website or social media accounts.  For every action, there is an equal and opposite reaction.  Or is there?  The only way to know is to track your online marketing efforts.
Watch for my next week's post on online tracking tools that you can use to find out if you are getting the results you anticipated.  These tools will help take the guesswork out of your marketing initiatives.  Immediate factual feedback is available when metrics are defined and tracking planned in advance of any marketing efforts.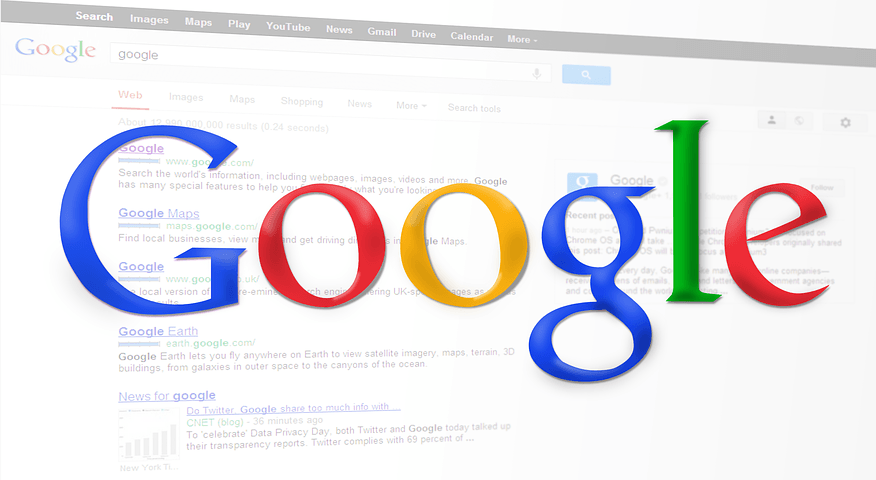 Keep Search Results in Mind when Writing Content
How to improve the search results of your internet content. Many of my clients and business friends have high-quality content on their websites that is seldom found.  It takes a considerable amount of experience, education, and hard work to produce this valuable content.  A little additional planning for search engine optimization will improve the chance of this work being read and perhaps generate interest and sales leads for their businesses.  Focus your writing on improved search results.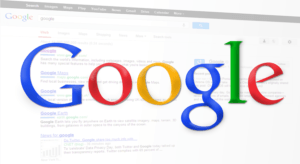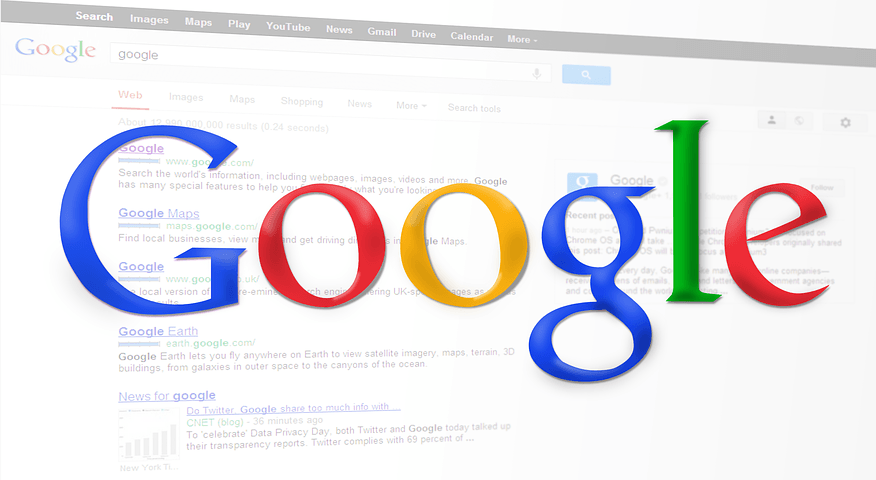 First – What is your business goal for writing (content)?
Establish authority?
Prove expertise?
Generate leads?
Provide free information?
Unless your business is a not for profit, I doubt you are expending resources to provide free information without the goal of one of the first three items.  Most likely the real reason is the third, to generate sales leads.  Every business needs sales leads to survive.
To accomplish the third goal online, the content needs to be optimized for search by the major search engines.  Your content will not be found just because it is well written or contains valuable information. There are over 81 million websites in the USA.  Multiply the websites by pages and articles on each website.  This equates to considerable competition for your content to be viewed by anyone, especially a potential customer.
Fortunately for you, not many businesses focus on search engine optimization and certainly don't optimize individual articles and posts.  This fault improves your chances of coming out on top.  Optimizing your content for the web also optimizes it for the reader in any medium.
Second – Make the Content Searchable.
Improve the article's chance of appearing on the first results page of Google, Bing, or Yahoo searches.  Referred to as (SERP) or search engine results page.  Even if the search results return 4 million results most consumers will not look past the first page of 10 results.  If your content doesn't appear on that first page no one will visit the website to read the content.
Quality and authoritative content are very important for search engines to find your article.  Ensuring that the search engines find your article or web page is the first step in the evaluation of the quality of your article.  If the search engines don't find your content, they won't evaluate it or rank it on the results page.
Third – Start with a few simple steps to improve Search Results?
Here are a few simple steps when composing the article or blog:
First, the term or phrase that might be searched.

What is the theme, topic or idea?
Who are you trying to reach?
Where do they hang out on the web?
How will the reader benefit from reading this material?
What are the words or terms the reader will use when searching for information?
How will they phrase the question for the search word or term?
Try searching on Google and Bing for your keywords.

What types of websites came up on the first page of results?
Is it what you expected?
Are they competitors?
What suggestions did Google make for search terms?
Check the bottom of the first page of Google for more suggestions?
Try other similar terms and combinations?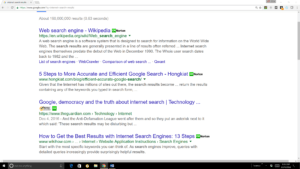 Review the competition.

What is the description of the page in results?
What words are highlighted in bold type?
Is the description interesting compelling to click on it?
Repeat this process until you understand the potential interest of consumers searching for information.  If you find no interest, change your topic.  There are more methods and tools that will allow a writer for researching further into keywords and the competition for those words.  These first steps will be enough to start improving the results and value of writing your content for search results.
Writing the Content for Search.
Start with the title.
The title of this blog is "Improve Internet Search Results".
The keywords in the title are Improving, Internet Search and results.  I purposely didn't use SEO because it is an acronym used by people with knowledge of digital marketing, not business owners.  Business owners or writers might be more inclined to use internet search results as a search term.  I also use Google Trends screenshot shown below to ensure there was some search volume for this term and geographic origins of the searches.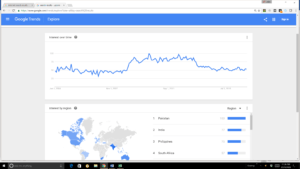 Note the length of the title.  Target is less than 50 characters.  You want the title to show completely in search results.  More than 50-55 characters will be cut off on the result listing.
The Description of Article Helps Search Results.
Each search result displays a description of the article for the searcher.  This description is critical to encourage the viewer to "click" on the description or results to visit your web page or article.  It needs to be a compelling description.  You need to control this message.  If you don't control it the search engine picks up the first 150 characters of the first paragraph in the article and displays that.  If you are good at introducing your subject in the first 150 characters of the first sentence you might be ok.  It is better if you supply a description to place as the meta description on the web page to control what appears on the search result page.
Review the search result descriptions below.  None of them are optimized.  These descriptions have been taken from the first paragraph of the article.  Several picked updates.  No one will click on an article from 2010.  Control your destiny by writing your own meta description for your webmaster or the person posting the information.  If you can't control your meta description write the first 150 characters of the article to get the attention of the reader.  That first 150 character is what the search engines will display if you don't specify the meta description.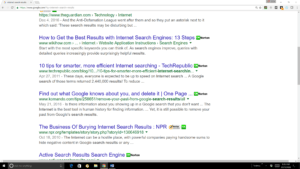 The Rest of the Search Results Story.
Now you have your title and description containing the keywords you selected for the article.  When writing the article, keep these words in mind or derivations of the words.  Google's algorithm for scanning articles for keywords picks up on semantic variations or related words in the content.  Do not try to stuff the keywords into the content.  The content needs to flow naturally and be easy to read.  Try for 3-4% of the content containing the keywords.
Keep paragraphs short.  Sections of each key idea no more than 300 words.  Identify each section or idea with a heading.  Use Heading tags.  Your webmaster knows what this is or if you are using software for publishing it should let you identify the headings as H1, H2, H3, etc.  Most publishing software will automatically make the title H1.  Don't use more than one H1 tag or H2 tags.  It is ok to have multiple H3 or H4 etc.
The key is to keep the content in each heading short and to the point.  You want the Google algorithm and the reader to easily take in these small bits of information.  Most readers will not immediately begin reading your content as if they are reading a novel.  They are looking for specific points that are of interest to them. Make it easy for them to find these points.
Wrap Up Writing for Search.
Ensure you wrap up the content with a short summary and a call to action.  Do not put a contact form on each page.  Google doesn't like too many contact forms.  Better to have a link to For More Information, that takes the reader to a single contact form on the website.  Your webmaster can hypertext the author of the article's name.  Be sure to reference copyright or all rights reserved.
Do use links to references for the article or to other articles and pages on your website if appropriate.  Find a suitable photo or graphic that illustrates your point.  Ensure your webmaster properly identifies this photo with an Alt Text descriptor containing the keyword.
There are a lot of great resources on the web for search engine optimization.  I personally use SEMrush, Moz, software, and Yoast, Squirrly WordPress plugins to assist my research and writing.  Feel free to comment or ask questions below.  Serious about getting it right for your business feel free to contact me for a no-obligation discussion of your goals and challenges.
Not an expert writer
I'm not an expert writer but strive to optimize my blogs and encourage my clients to optimize their work.  If you are not a good writer and don't have one on staff, there are numerous resources for writing content.  The challenge is finding a writer that knows enough about your business sector to translate the business language into readable content.  Here is one search result that lists the top writing techniques needed for good readable content.
Search results and ranking in search is important.  It is one way to help ensure people can find your online store.
Copyright 2018 Wescat, Inc.